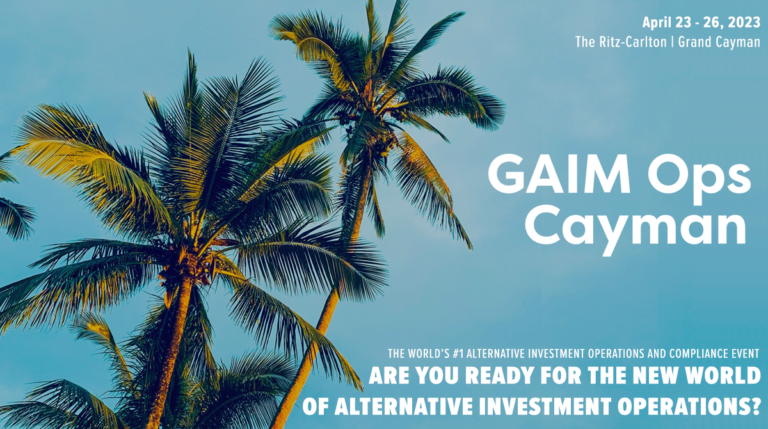 The world's leading alternative investment operations and compliance event returns to the Cayman Islands.
Cayman's fund services and compliance industry will be meeting hedge fund and private capital leaders at the GAIM Ops conference at The Ritz-Carlton, Grand Cayman, from April 23 to 26.
The event features the latest best practice in data, tech, ops and compliance in operational due diligence, crypto and ESG summits, cocktail roundtables, expert-led lunch tables, as well as the annual beach party.
More than 120 speakers will cover key themes including:
The evolution of operations – co-creating more value for investors
The latest updates on the SEC proposals for private funds
Data and technology case studies
The future of crypto and digital assets
Examining the return of onsite due diligence
How managers view ESG
Connect with 600+ senior operations, compliance and due diligence leaders and discuss the latest legislation for private funds, crypto, cyber, ESG and more.
Please visit the event website to register your place online: http://bit.ly/3ZQuTKj
Alternatively, email register@informaconnect.com or call +1 888 670 8200.